InSitu Group Scaneagle A-15
---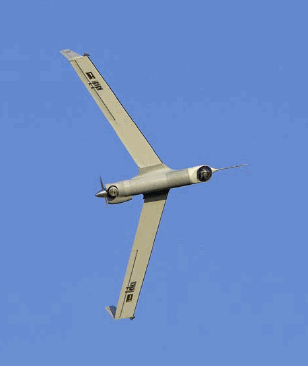 ScanEagle: developed by InSitu and deployed by both Boeing and InSitu. All versions of the ScanEagle cost less than $100,000 each.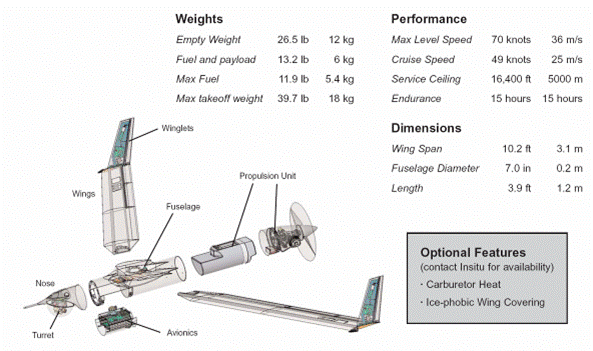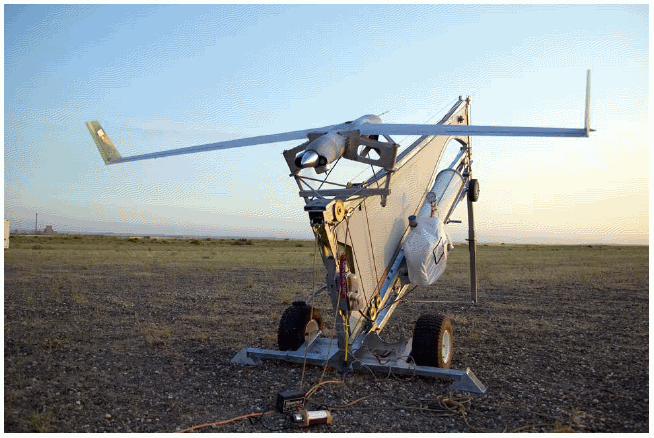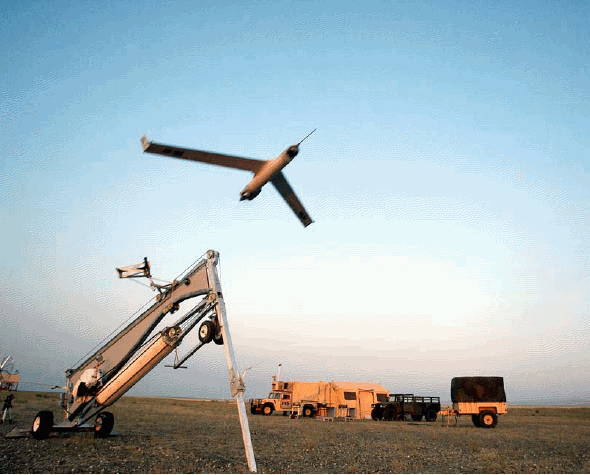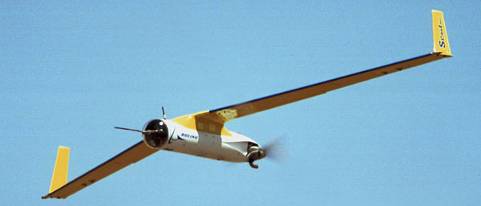 ScanEagle: developed by InSitu and deployed by Boeing and InSitu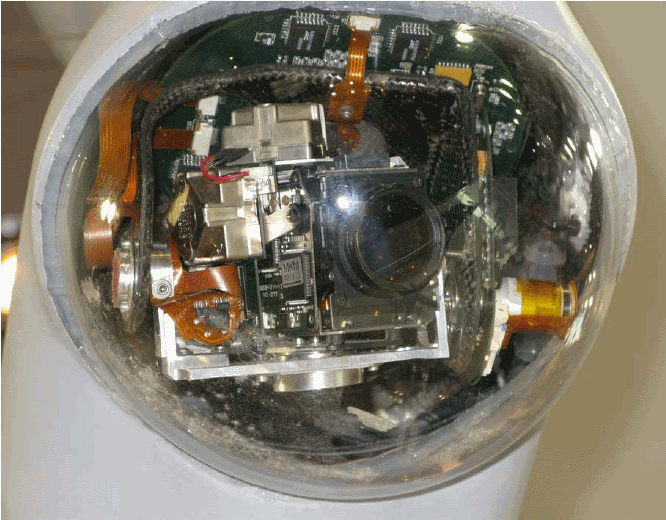 ScanEagle payload: photograph taken at the Boeing stand at Dubai 2007 Air Show.
Endurance record for Unmanned Aircraft using a heavy fuel engine
Source: Flightglobal.com
Insitu performs flight over 28h with heavy fuel ScanEagle variant, confounding fears of reduced performance after switch from gas.
US unmanned air vehicle specialist Insitu has succesfully flown a version of the ScanEagle military surveillance UAV, converted to use jet fuel, setting a new endurance record for the vehicle, quashing fears that switching to heavy fuel would hurt performance.
Heavy fuel refers to kerosene-based fuel such as JP5 and JP8 jet fuel. The US military has put the development of a heavy-fuel capability for UAVs, as a high-priority, in order to meet US Navy logistics supply chain requirements.
The ScanEagle, which currently runs on automotive gasoline and which has demonstrated a maximum endurance of 22h, performed a flight of 28h 44min on 17 January at the company's facilities in Bingen, Washington.
The ScanEagle, a joint development with Boeing, uses technology from combustion system specialist Sonex Research, to covert the UAV's 2.5hp (2kW) single-cylinder, two-stroke 3W-28 gasoline engine to burn jet fuel.
Insitu ScanEagle project manager Jeff Ratcliffe says: "Endurance testing is a critical part of our development programme. Initially, there were concerns that we would lose endurance, switching to heavy fuel. However, the team continues to develop new technologies and advancements, which make milestones such as this possible. We have more than 500h of ground testing and 50h of flight testing and we are on track to release this capability in 2007."
Insitu has been working on diesel engine options for the ScanEagle family for more than a year, with this reflecting operational lessons from ongoing use of the UAV type in supporting the US Marine Corps operations in Iraq.