Dragon Eye
---
This photo is of the Dragon Eye UAV system at work in Fallujah. Photo by LTC Norm Root.
Each $100,000 Dragon Eye unit has three aircraft, a ground control station (radio transmitter / receiver, laptop) and maintenance equipment. Operator's training requires less than a week, for soldiers to be able to operate them.
The new system, currently under development, will have a new Level-4 compliant communications control board, with 16 software selectable channels, for uplink and downlink, twice the current capacity.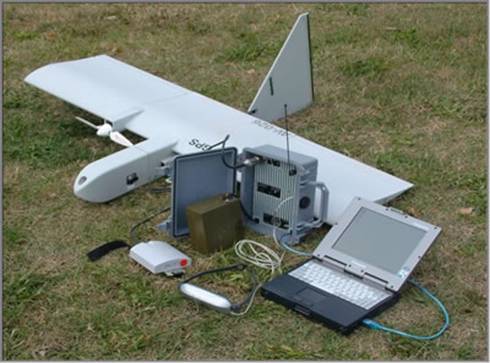 from http://www.defense-update.com/products/d/dragoneyes.htm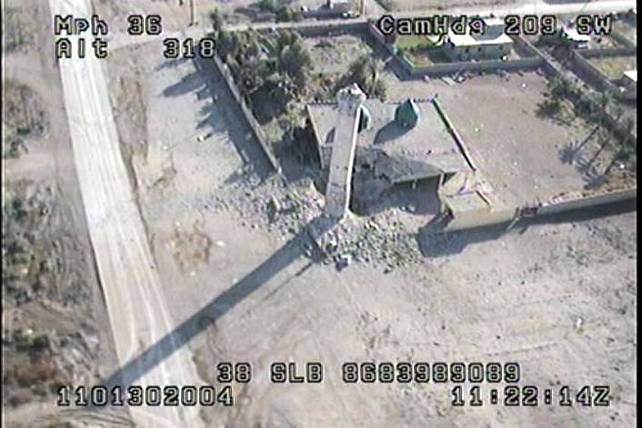 from http://www.strategypage.com/gallery/articles/military_photos_20052111.asp
Dragon Eye UA Data
| | |
| --- | --- |
| wingspan | 1.1m |
| length | 0.9m |
| weight | 2.7kg |
| endurance speed | 130kph |
| cruise speed | 35Kph |
| max speed | 65Kph |
| max altitude | 900ft |
| endurance | 1hr |