Examples of oil leak detection approaches
The approach involving the use of thermal imaging has been used in Russia, according to the information quoted next from www.aerogeophysica.com (site now inactive):
Mapping and condition diagnostics of product pipes, including leakage point detection. First of all, oil and gas pipelines are sometimes as long as thousands of kilometers. Due to their increased temperature, compared with the environment, they form detectable thermal contrasts, even under ground.
Our experience proves that a survey can be carried out at a low flight altitude (up to 100 m) and with an actual resolution of 0.1 - 0.2 m. Images of such quality clearly show pipeline thermal traces, watered sites (high corrosion danger), hydrant stoppers. Leakage points look different. They have a high contrast and are very cool, due to adiabatic gas extension in gas lines: they are warmer than the environment in oil pipelines. Sites of oil spills are easily mappable.
Examples of existing approaches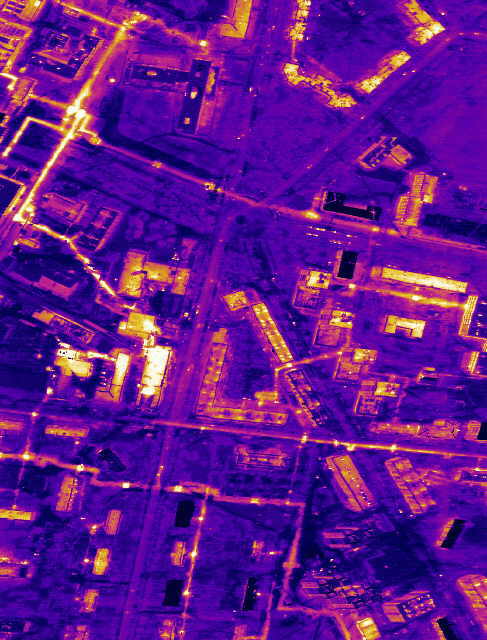 Underground pipes are easily visible in the thermal image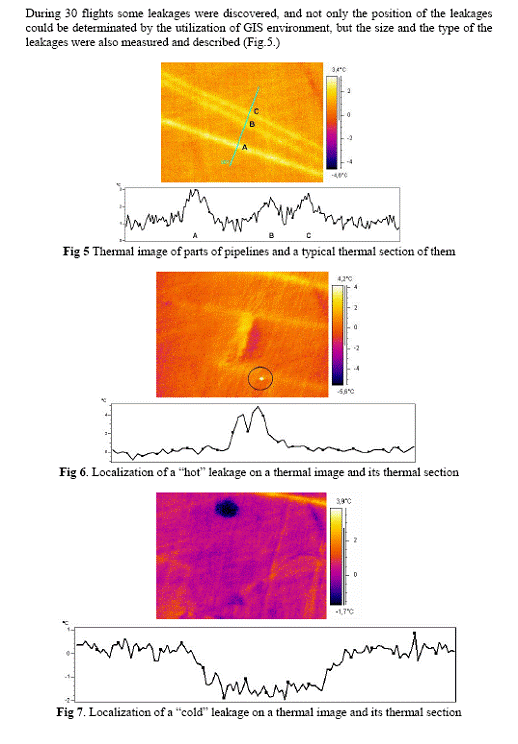 Below shows leakage from pipelines as detected by thermal imaging. The results were featured in "APPLICATION OF GIS AND AERIAL THERMAL IMAGE PROCESSING METHODS TO SOLVE ENVIRONMENTAL PROBLEMS OF THE INDUSTRY" by Laszlo Mucsi.